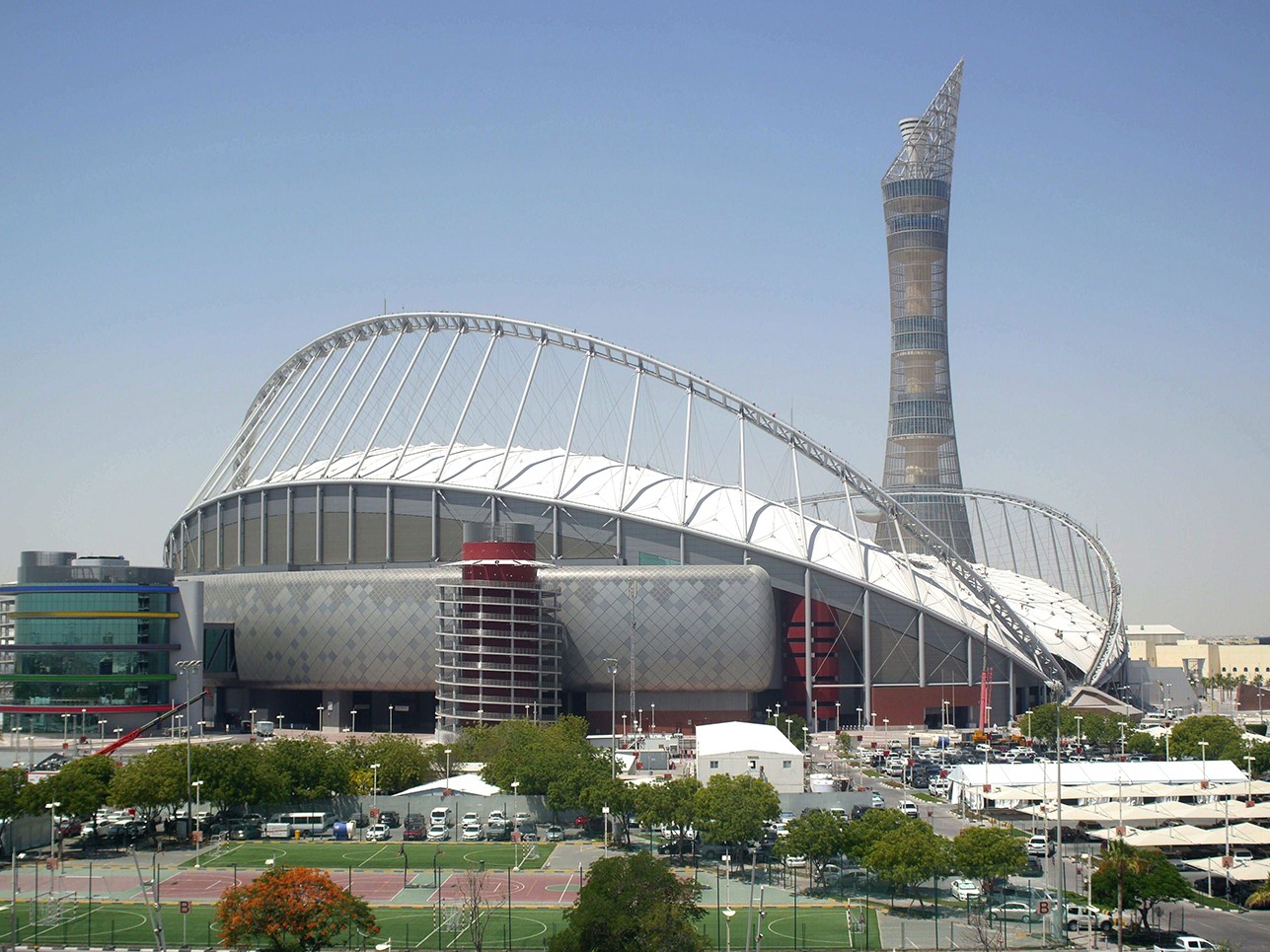 Construction works are completed and Khalifa International Stadium was ready and hosted its first match on May 19th opposing the traditional rivals Al Rayyan and Al Sadd in the 2017 Emir Cup Final.
Khalifa International Stadium is the first stadium ready of a series of venues proposed to host matches during the 2022 FIFA World Cup Qatar™ in five years.
Dar was responsible for the design and supervision of the extensive renovation works undergone by the 40,000 seats venue, in compliance with the FIFA standards and requirements. The main works included addition of seating stands at the eastern part of the stadium, installation of innovative cooling technology using innovative solutions employing 40% less energy than conventional systems, as well as a new open roof providing shading to all spectators for North, South, West and East sides.
The 40,000 spectators of Friday night game lauded the stadium cooling technology which maintains the ground at a temperature of 20 degrees Celsius and the stands at 22-24 degrees year-round.
First constructed in 1976, Khalifa International Stadium has hosted many of Qatar's biggest sporting occasions over the years.