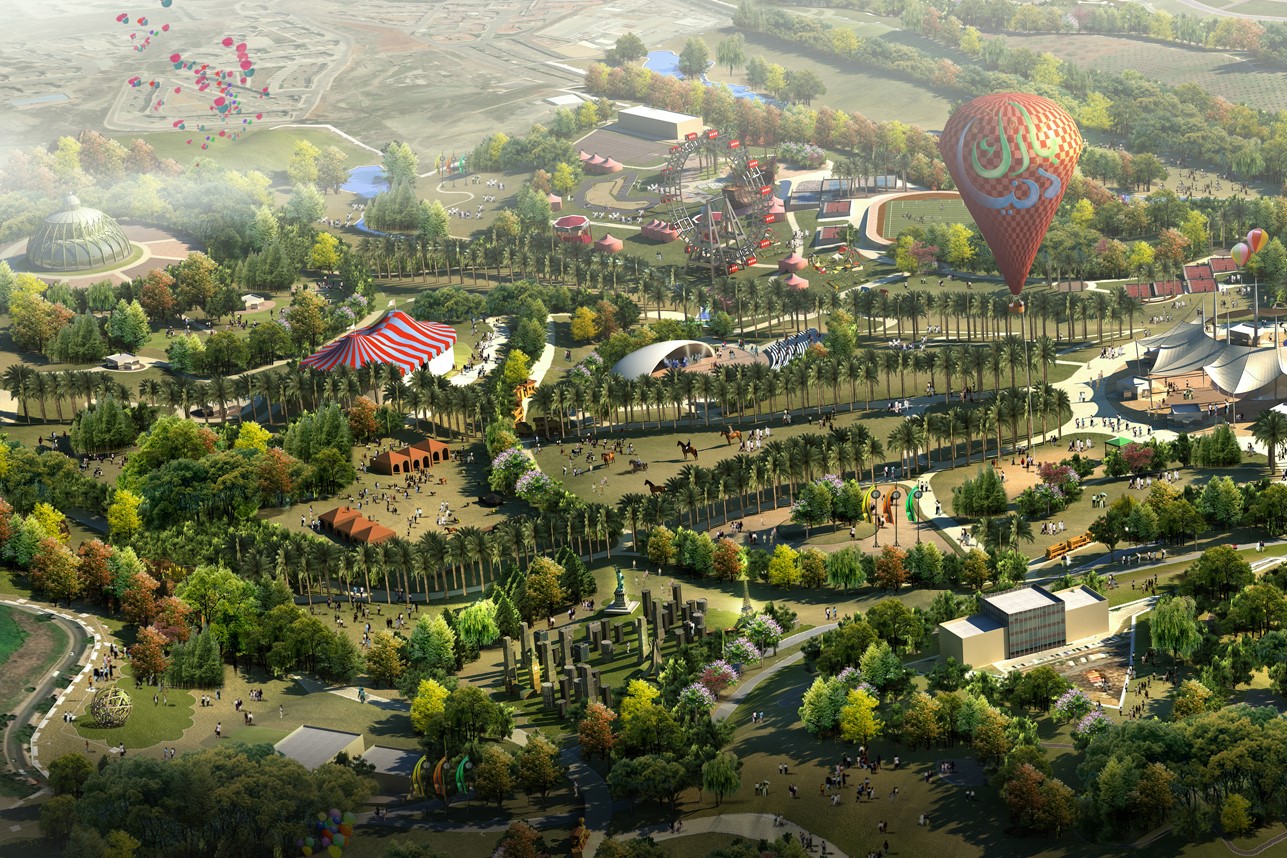 The Company of the Parks of Algiers commissioned Dar to design Park Dounya on a site area of 800 ha.
We created a fully integrated, mixed-use development. order to ensure that the various needs of Park users are met, we allocated 170 ha of the Park to residential offerings, hotels, offices, and retail and recreational uses.

We ensured that the Park is green and relaxing. We devoted 630 ha to a national park, surrounded by a forestation belt. In the park, we included an 18-hole Golf Course.
We balanced the functional and green aspects of the Park and provided its users with a soothing sanctuary.