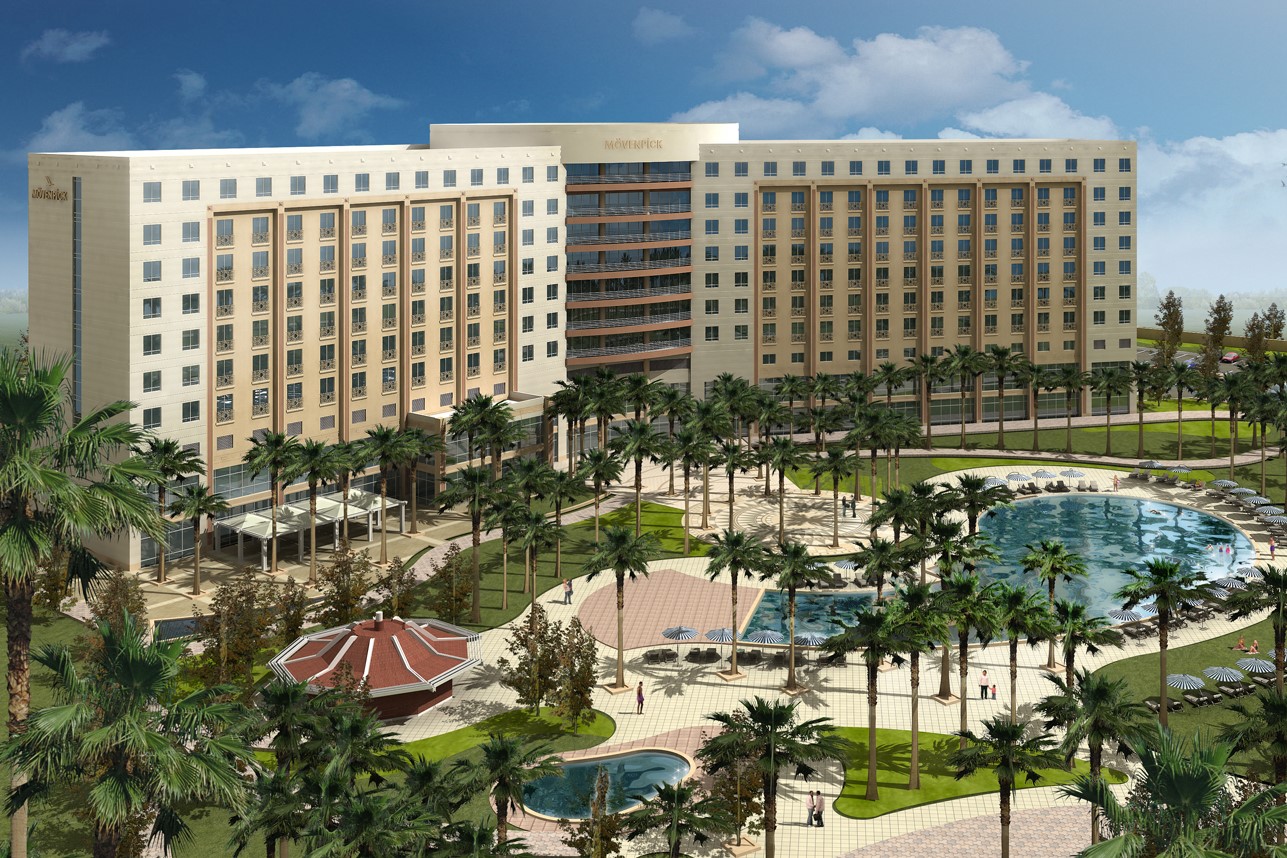 Kingdom Hotel Investment commissioned Dar to design and supervise the construction of the Mövenpick - Ambassador Hotel. We conceived the hotel as a 7-storey tower with a basement, a two-level podium, and a technical floor. We also included low-rise serviced apartments, distributed over 4 levels.
We designed a 5-star hotel which occupies a prominent position in the business district of the city, on a large site previously occupied by the famous Ambassador Hotel. It is set in a lush landscaped surrounding.
To cater for business and leisure activities, we designed the hotel to feature 260 keys consisting of luxurious rooms, 35 serviced apartments, executive suites, and a presidential floor. The serviced apartments are designed to supply the business community of Ghana with long lease accommodation facilities in a serene environment that shares the outdoor and indoor activities of the hotel.
We also included, in the design, many amenities and facilities that render the hotel dwellers' experience a memorable one. The amenities and facilities include restaurants, an upscale retail and office centre, a large ballroom, meeting rooms and business facilities, a spa and a health club with a swimming pool, and tennis courts.
Furthermore, we provided the hotel with constant electricity and water services by designing a central power plant that houses the electrical, cooling, and hot water plants.