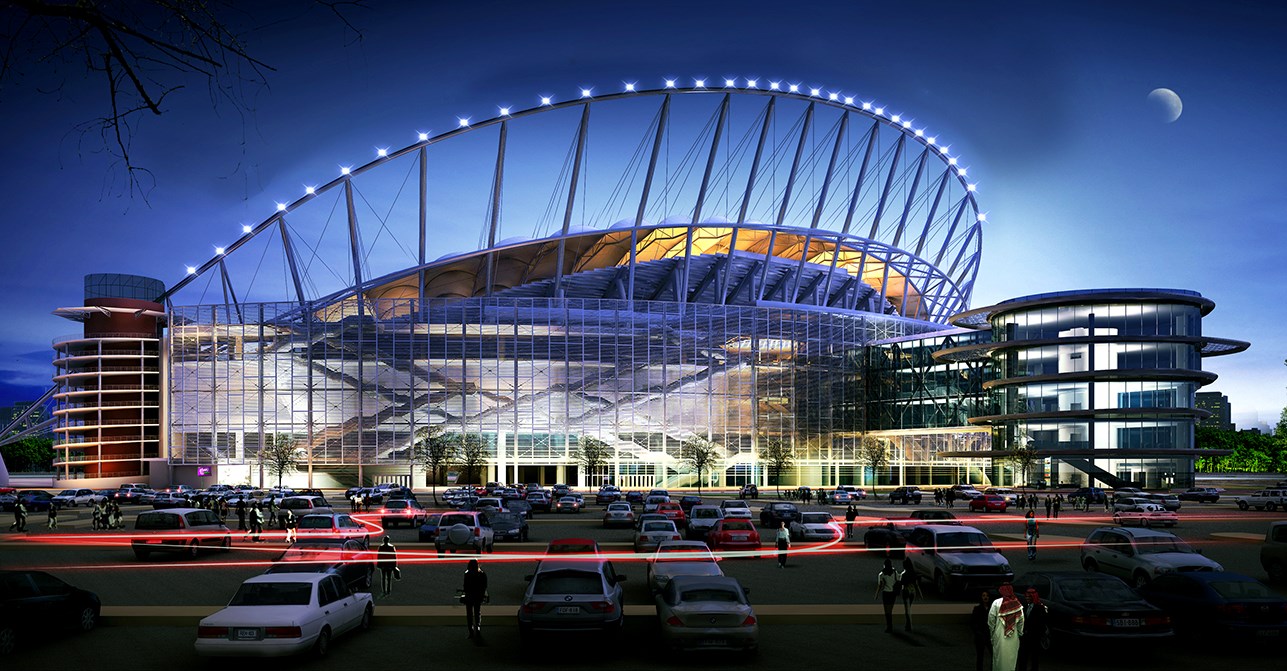 Khalifa Stadium is a multi-purpose stadium in Doha, Qatar. It is part of the Doha Sports City Complex which also houses the Aspire Academy, Hamad Aquatic center, and the Aspire tower.
Following a major re-development between 2004 and 2005, Khalifa Stadium became home to the 2006 Asian Games. Since then, the Stadium has served as the centerpiece of the Aspire Zone, Qatar's elite sporting precinct. Over this period, it has played host to various international football and athletics track and field events, with a seating capacity of 39,500.
Maintaining the architectural integrity of this national icon was integral to the design process, especially with regards to the signature lighting arch that spans across the facility and the west grandstand with its arched roof structure.
The scope of Dar's work included the extension of the East stand to achieve the capacity for 45,000 FIFA compliant seats, the design for the outdoor cooling of the stadium, including air-conditioning of playing field and the bleachers, and adding a new shading tent for the north, south, and east sides all while maintaining the placement of the west shade.