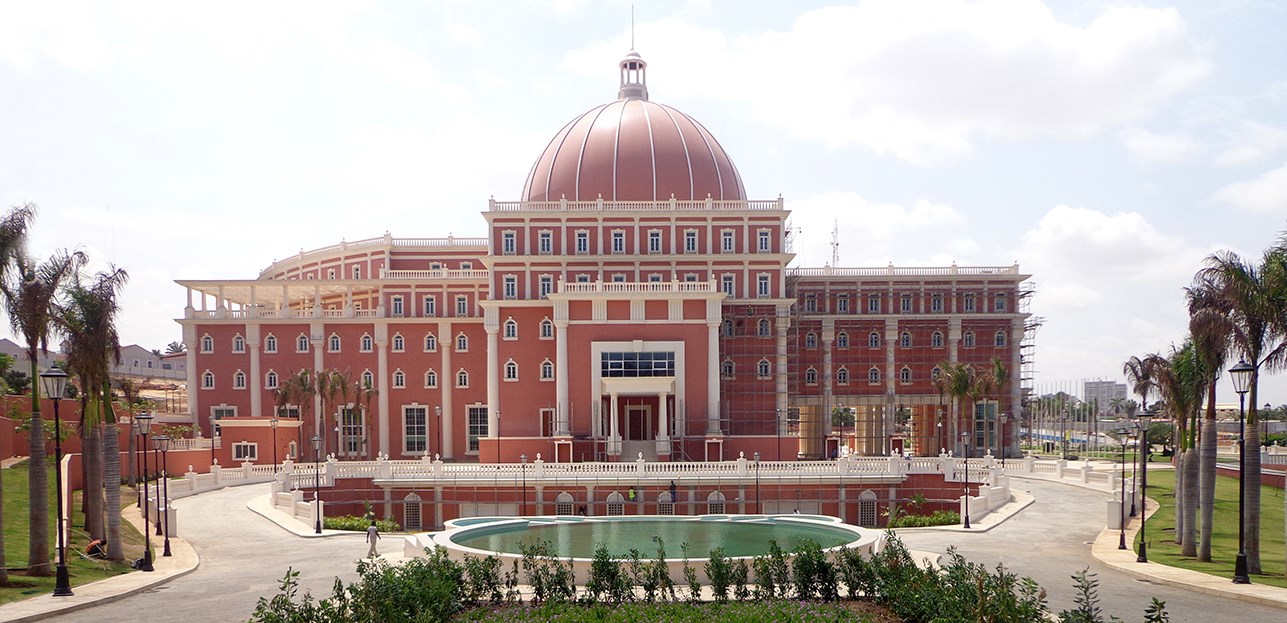 Dar designed a new building to house the National Assembly of the Government of Angola. We also oversaw the construction of the new offices for the National Assembly.
We placed an assembly hall at the heart of the National Assembly. It has circular shape and is covered by a 21-m diameter dome. We finished the inner wall surface with sound deadening material to prevent reverberation and echo. We also incorporated into the National assembly:
_ An underground car parking for 517 cars
_ A conference hall for 200 persons
_ Press conference room and offices
_ A grand hall with a major hotel-ballroom proportions designed for major official and festive
occasions
_ A library and archives
_ A press printing facility
_ A medical clinic
_ Services: electromechanical, kitchen, etc.
_ Workshops, storage facilities, and drivers' rooms
We took the security requirements into consideration and restricted access to the site to only three entry points, controlled through high security measures. Moreover, we developed a network of roads and connections to guide the users towards their destination.
We also constructed new offices buildings for the National Assembly. We conceived them as two parallel towers that have a curve shape, concentric with the National Assembly Building. The buildings are connected to the National Assembly Building through an enclosed passage.
Our design of the National Assembly helped move Angola into the third millennium. We portrayed the organization of the People's Assembly through architectural volumes and features.
Our design has also established offices that are comfortable and contain the finest facilities while also merging with their surroundings, complying with local regulations, and achieving the goal of the architectural approach.