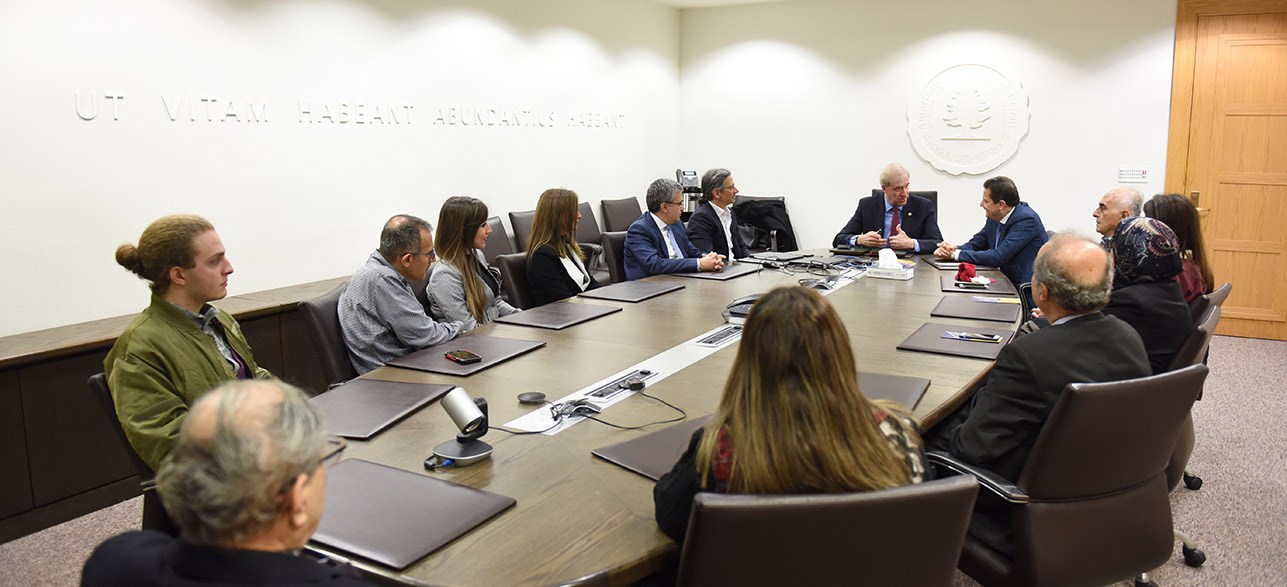 On Friday February 21, Dar signed a Memorandum of Understanding with the American University of Beirut (AUB), establishing a framework for cooperation in areas related to sustainability in the Middle East, with special focus on green buildings, green engineering, and sustainable practices in building systems and services.
The MoU's proposed objectives include knowledge sharing initiatives and capacity building programs (continuing education, professional e-training courses, etc.) in sustainability and green technologies. Dar could also support the ASHRAE Efficient Building Design Conference held at AUB, and the two institutions will come together to create venues for students to compete in projects related to sustainability.
The MoU was signed by Dar Beirut's Director of Operations Marwan Kobrosly and AUB Provost Dr. Mohammad Harajli in the presence of Dar Director of Mechanical Engineering and Industry Naji Edde. The ceremony was also attended by Nesreen Ghaddar, Director of the Munib and Angela Masri Institute of Energy and Natural Resources at AUB, Mr. Munib Masri (Munib and Angela Masri Institute of Energy and Natural Resources), Mrs. Mai Masri, Dr. Alan Shihadeh (Dean of the Maroun Semaan Faculty of Engineering and Architecture), Dr. Issam Srour (Civil Engineering, sustainable management of construction resources), Dr. Abdel Fattah Abdel Rahman (Professor of Geology), Dr. Mirella Aoun (Agricultural Engineering, Coordinator of the WEFRAH program), and Dr. Samir Traboulsi (Industrial Engineering and Management). Dar was also represented by Head of Sustainability Unit Balsam Nehme, and Sustainability Specialist Ghina Annan.
In a short statement, Director Kobrosly called the MoU "an example of our shared commitment in supporting sustainable practices and designs," promising to "maintain this partnership with AUB towards meeting the contemporary challenges facing the world and future generations."
The detailed press release and news coverage of the event may be found at the links below: