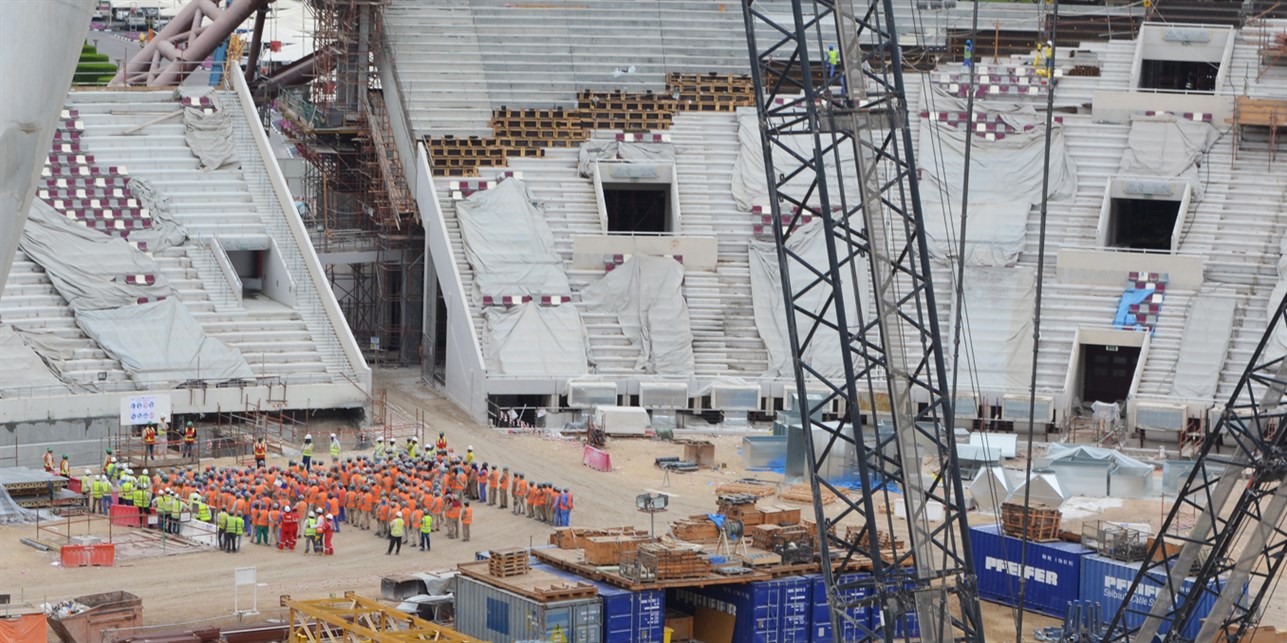 Date04.03.16
AuthorAws Samara
CompanyDar Al-Handasah
Location Middle East

Over three million man-hours have been expended on the Khalifa Stadium and Sports Museum project by Dar professionals without a single lost time incident.
Qatar's Supreme Committee for Delivery & Legacy awarded their prestigious Certificate of Achievement to Dar Al-Handasah for attaining the milestone of three million man-hours worked without a lost time incident (LTI).
Tasked with delivering projects for the 2022 FIFA World Cup, the Supreme Committee has a dedicated Health & Safety division. This division is in charge of implementing health and safety standards through a strict enforcing of the Qatar Construction Specifications 2014 Health & Safety Code, a body of regulations, and various action plans.
The milestone award comes as a well-deserved tribute to the extraordinary competence and professionalism of Dar Al-Handasah's people in Doha. From mid-2014 and for 66 weeks, Dar delivered comprehensive safety consultancy and technical supervision for the Khalifa Stadium project. It did so based on site-specific health and safety procedures adopted from the mastered PMC HSE system accredited by BS EN OHSAS 18001. Management, engineers, staff, and workforce personnel continue to work diligently on the stadium and Sports Museum project to maintain very high levels of safety.
An award ceremony was held at the project site in Doha on October 5, 2015. In attendance were members of the Supreme Committee for Delivery & Legacy, along with over 3,300 site personnel. The ceremony was a grand showing of appreciation to the project team and all site personnel. Workforce representatives received the achievement certification on behalf of the project team. It was a moment of exceptional pride for all involved in the project.