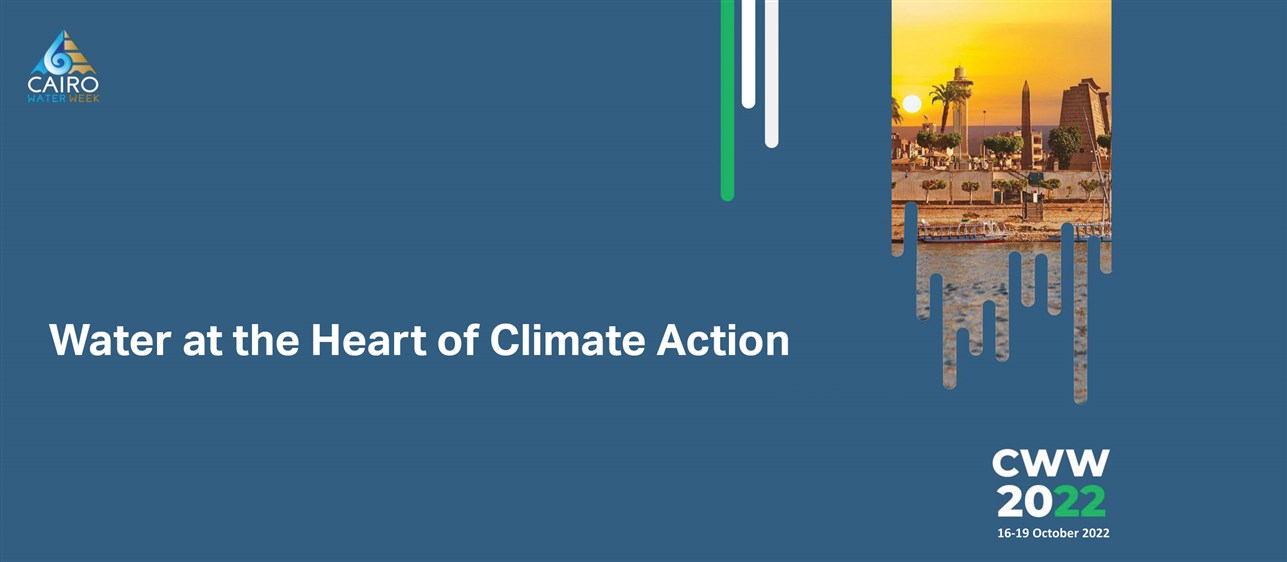 Four Dar Engineers won in the "Best Graduation Project" competition at the 5th annual Cairo Water Week conference that was held from October 16 to October 19, 2022 in Cairo.
Cairo Water Week (CWW) is an annual conference aimed at fostering new ideas and increasing awareness of critical water-related concerns. It also encourages action to ensure the integrated management and conservation of water resources to achieve sustainable development.

The Ministry of Water Resources and Irrigation, under the direction of H.E. Mr. Abdel Fatah El-Sisi, President of the Arab Republic of Egypt, organized this year's CWW in cooperation with local, regional, and international partners. The conference was especially significant this year as it precedes the COP27, to be held from 6 to 18 November, 2022 in Sharm El Sheikh, Egypt.

Under the theme "Water at the Heart of the Climate Action," the conference aimed to integrate water issues into climate action, promote innovation to address urgent water challenges, put integrated management policies for water into practice, and arrive at sustainable solutions for managing water resources. It presented an opportunity for water actors and stakeholders from across the world to present and discuss significant problems, regulations, goals, and strategies related to climate-water issues.

Among the listed events at the conference were competitions under different categories for innovative design. In their groups, each of the competitors worked on different projects tackling the issue of climate change and focusing on enhancing sustainability. The projects explored various regions in Egypt and topics such as flood protection, water treatment, ground water, and smart solutions.

Four Dar engineers competed for the "Best Graduation Project" competition, which aims at involving graduating students in water-related issues. Based on the evaluation criteria, the projects were assessed on their potential impact on the water sector, innovation in concept and design, feasibility and applicability, and of course, sustainability. Only 4 out of 26 projects were selected to present at the conference for the final round to some of the most important figures in the field, and four Dar engineers were part of three of the four chosen projects.

They are: Antonios Tamer Gamil (Ain Shams University, Egypt, 2nd place), Farah Abdelmaguid (Cairo University, Egypt, 3rd place), Habiba Khaled El Gindy (Cairo University, Egypt, 3rd place), and Hazem Ramadan (Cairo University, Egypt, 3rd place).

The winners were awarded by the Minister of Water Resources and Irrigation, Dr. Hani Sewilam, and the ambassador of the European Union, Christian Berger.

Congratulations to our winners!