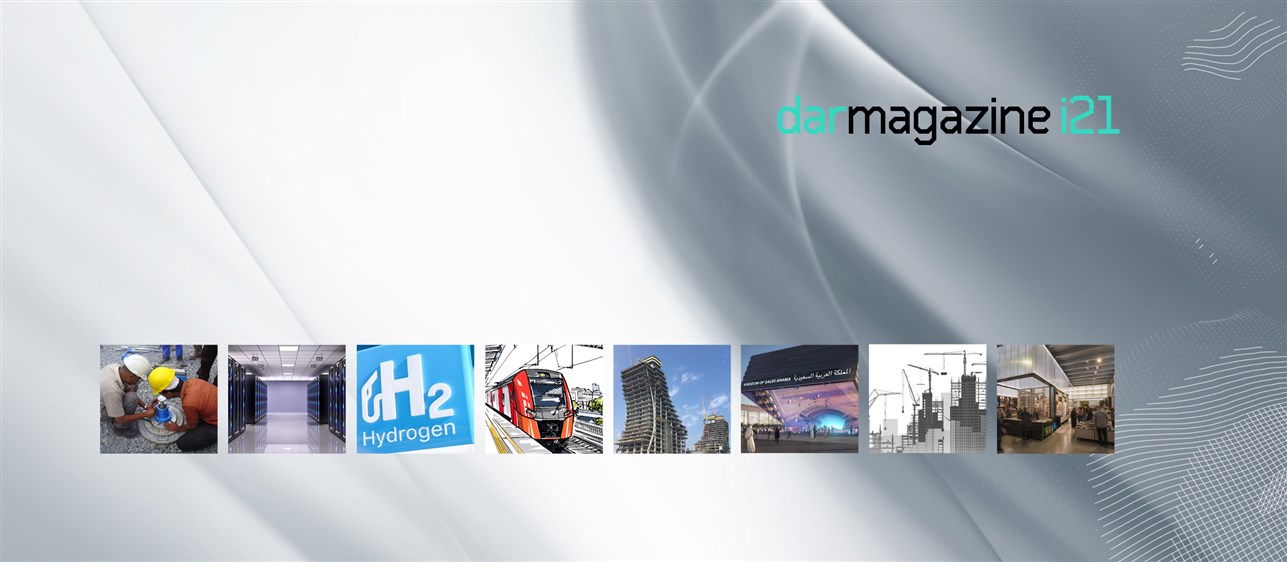 The 21st issue of Dar Magazine is now available online.
The new issue finds Dar Group companies pursuing new horizons in the architecture, engineering, and construction industry. Currie & Brown marshals extensive capabilities to empower the ever more essential data centre industry. Penspen repurposes existing infrastructure to support the rising hydrogen economy – an integral component of the global push towards the holy grail of net zero. GPO leads engineering on the largest public-private partnership concession of its kind for urban transit passengers in Brazil. And Dar discusses delivering two new landmarks in the region and unveils, for the first time, its fully digitised database of geotechnical investigations – one of the largest of its kind for the Middle East and Africa.
Dar Magazine is Dar's official biannual magazine, featuring contributions from Dar Group sister companies and teams across the world. The backlog can be found here.