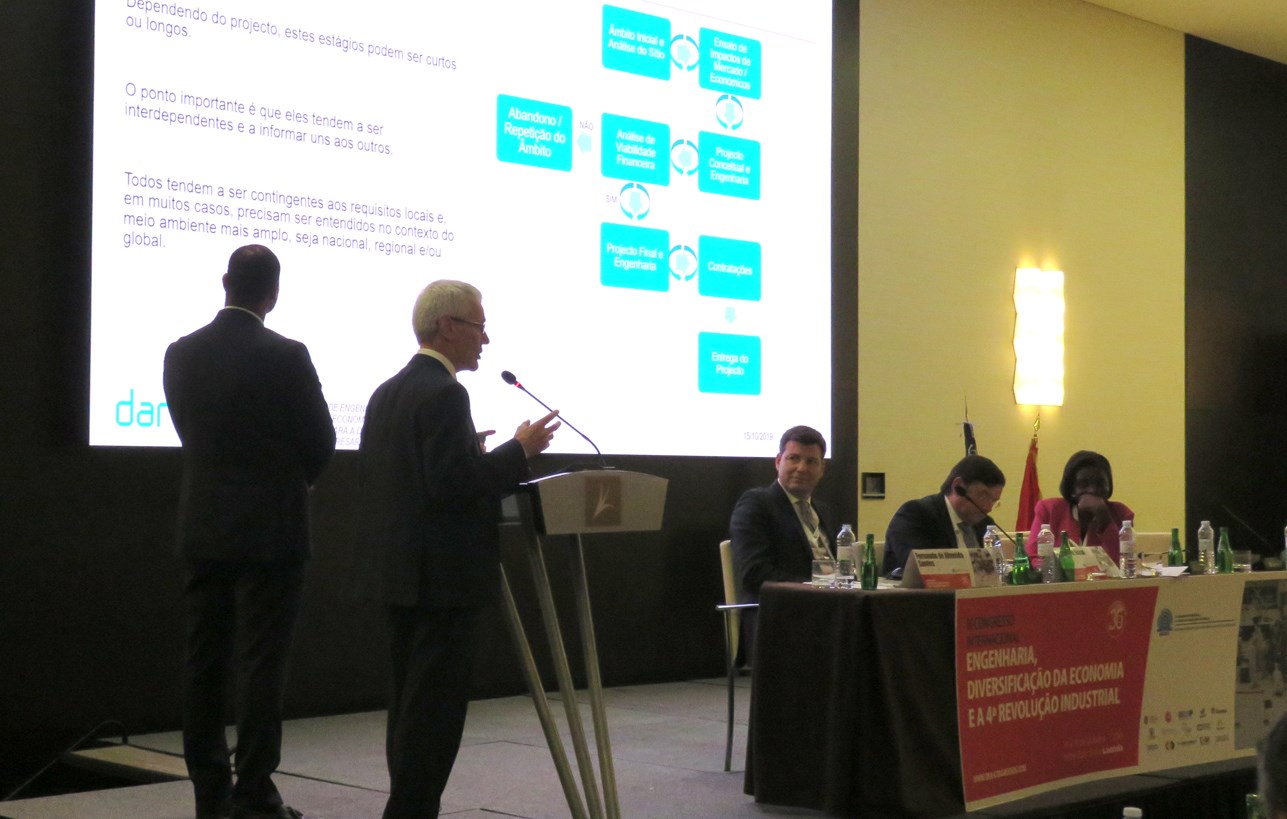 Date25.10.19
LocationAngola Africa
Dar Angola was invited by the Angola Order of Engineers to participate in its Annual Congress held last week on October 15 and 16. The event brought together some of the leaders of the industry in Angola to share expertise and insights.
On this occasion, Associate Jamie Douglas-Watson of Dar's Economics Department gave a presenta-tion on how companies — with reference to Dar specifically — have and are helping the Angolan economy to grow and diversify. His presentation discussed the importance of infrastructure, in all of its different facets, as an enabler for economic growth and diversification. One particular theme was that, in today's tightening global financial environment, it was important that projects could stand up economically and, increasingly, attract foreign investment.
On the podium, Mr. Douglas-Watson was offered Portuguese language back-up and support by Mr. Claudio Rene Brandao De Matos from the M&E department in the Luanda office.
Dar Angola also maintained a stand for the entirety of the Congress.