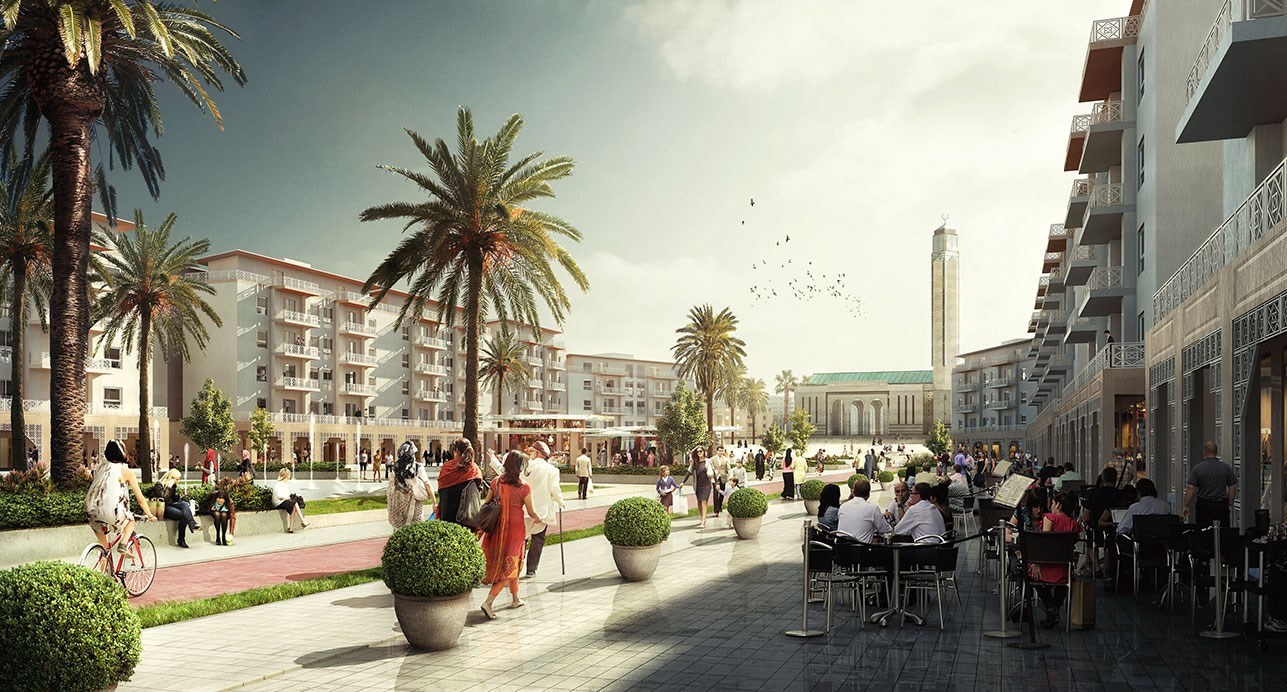 Public spaces provide an arena for communal growth and development.
That philosophy is at the core of Dar's design for Casablanca Annasr Ville Nouvelle. The landscape vision will see the integration of a series of quality open spaces and streetscapes that enhance the surrounding environment of this residential development, and this will create a network of safe and pleasant green corridors. Central to this masterplan is a large pedestrian boulevard that offers numerous recreational activities for various members of the community.
The design will utilize efficient models of agriculture as well as suitable materials to reduce on-going maintenance costs and to create pedestrian-friendly spaces. The finals touches will be within the scope of decorating the space, from installing outdoor seating areas and shading structures to gardening; an array of plants will garnish the space, adding a sense of character and visual appeasement that will hopefully lure in the everyday passerby.