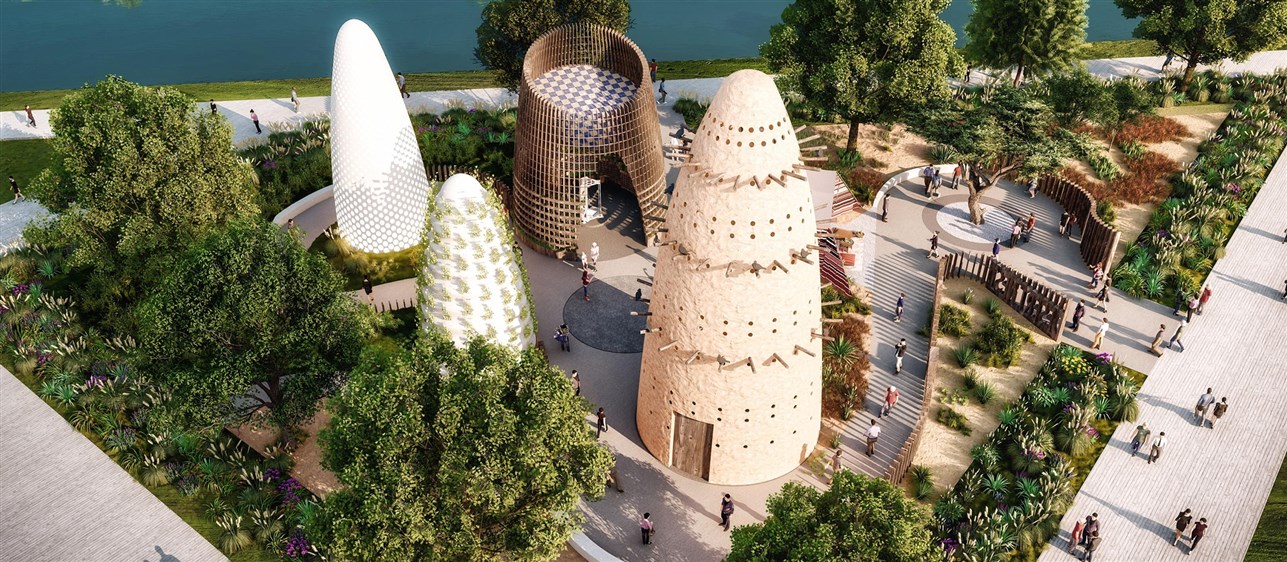 Qatar's unique "Desert Nest" Pavilion for Expo Floriade 2022 was inspired by traditional and well-known pigeon towers that were originally built to provide a resting place in the desert for migrating pigeons and birds. Merging a traditional concept with cutting-edge 3D-printing construction methods and sustainable materials, the Pavilion celebrates Qatar's developments and innovations as well as its bold vision for transforming the desert into the perfect place for green and sustainable cities.
The Desert Nest Qatar Pavilion was designed for Floriade Expo 2022 – the once-in-a-decade International Horticultural Exhibition Floriade – which celebrates horticulture and showcases living green solutions for more beautiful and sustainable cities. In line with the Expo's theme of Growing Green Cities, Dar was commissioned to provide the advanced concept design, master plan, and landscape and architecture visioning plan for the 2,000 m2 centrally-located plot.

A prototype for future building technologies and green cities, the Pavilion is a legacy of sustainable construction practices, using renewable energy and reclaimed materials, featuring nature-informed parametric design and adaptable landscapes, eliminating construction waste and negative externalities, and employing advanced building practices such as 3D printing.

Beyond the Pavilion itself, the plot also contains an exhibit of Qatari native planting and experiential garden spaces. All of these features are intended to form a permanent visitor attraction for public use after the expo.