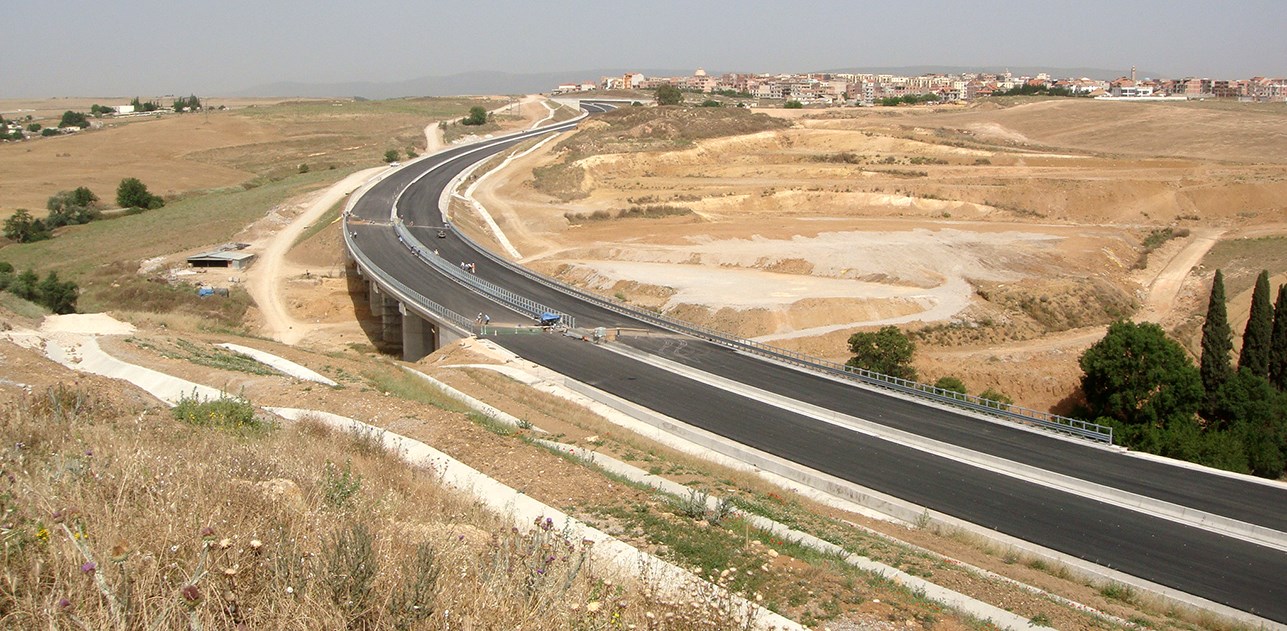 Commissioned by Groupement, Dar designed the East Lot of the strategic East-West Motorway, which constituted 1200 km of the 7300 km tolled motorway network linking member countries of the Maghreb Union together. In addition to reviewing the existing designs and finalizing the drawings of the designs, we also prepared the construction drawings as well as the bills of quantities.
The project
Our teams joined efforts and accomplished the project in three phases.
Phase I
Review of existing designs, including the following tasks:
Site reconnaissance
Preparation of unified design criteria
Preparation of project Quality Assurance plan and design programme
Study and recommendations for harmonizing existing sectionsIdentification of deficiencies in the existing final designs
Proposal of changes/solutions to existing final designs
Phase II
Development of revised final design documents, including the following:
Detailed site surveys and geotechnical investigations
Preparation of final design drawings for Road Lot (geometry, earthworks and drainage)
Preparation of final design drawings for Structures Lot (viaducts, bridges, overpasses, underpasses, retaining walls and culverts)
Preparation of final design drawings for Tunnels Lot (geotechnical, structures, electrical and mechanical designs)
Preparation of Bills of Quantities for all works
Phase III
Development of construction drawings for the following components:
Road Lot
Structures Lot
Tunnels Lot
Preparation of Bills of Quantities for all works
Our work on the East Lot has improved regional transportation and promoted economic development.