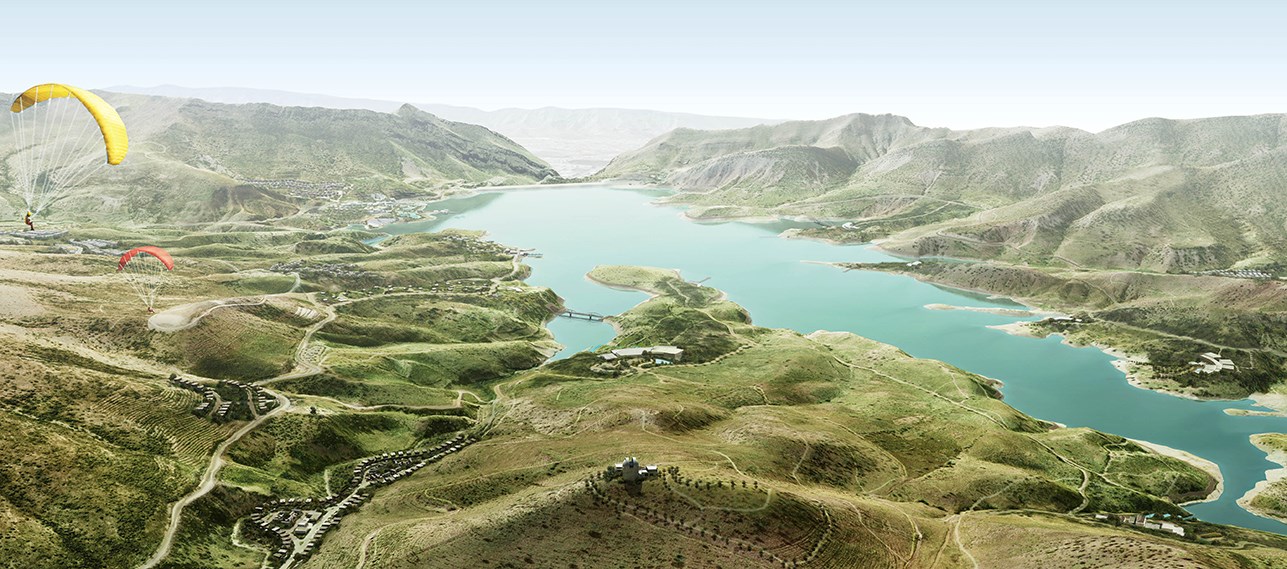 The Regional Government of Kurdistan assigned Dar to develop an environmentally-sensitive residential, recreational, and touristic masterplan for Duhok Lake. Dar's design would preserve and enhance the landscape of the lake and its surrounding regions.
1,400
ha of lake region and villages
Our approach to the project emphasized collective living and sustainable building practices. We divided the zones around the lake for tourist, health and wellbeing, and regional business development purposes. As we developed our master plan, we balanced our aesthetic vision for the lake with a recreation strategy linked to the region's natural assets.