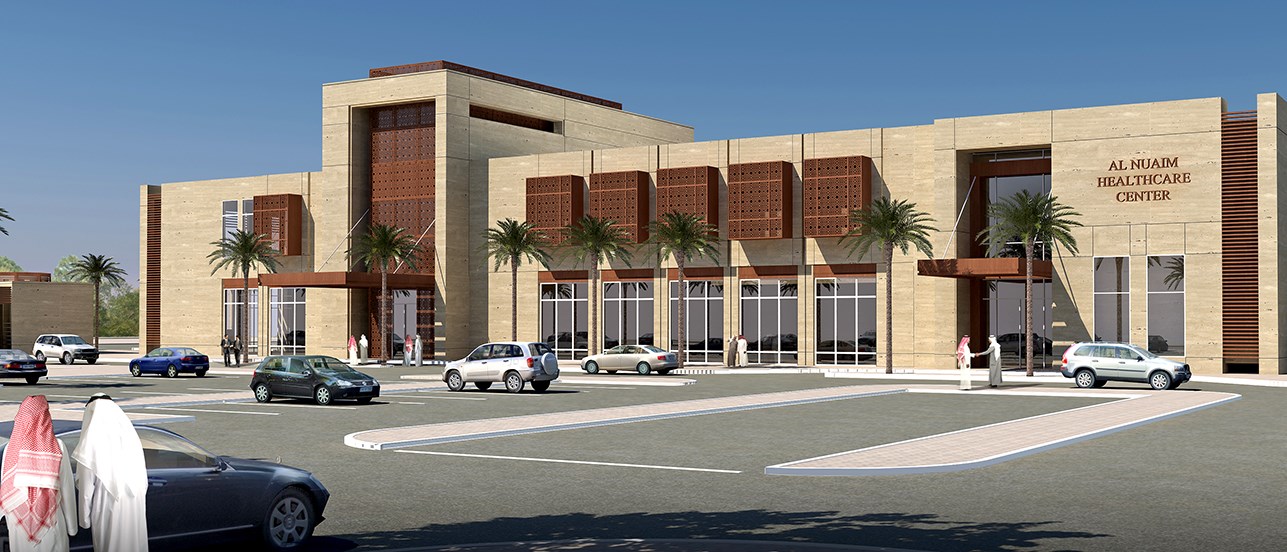 The Health supreme counsil in Qatar has decided to provide State of the Art Clinics to serve the Qatari community. The Project includes 3 clinics prototypes, A, B & C spread over 5 different sites. The Clinic area varies based on its type:
Type A: two clinics of 2,827 m² each
Type B: one clinic of 25,339 m²,
Type C: two clinics of 32,590 m² and 25,579 m²
The Large Clinics (prototypes B & C) will extend over Basement, Ground and First floors. The clinics will have Qatari facades characterized by broken down volumes, multitude of openings, decorative parapets…
The Five Health Centers are located in
Al Karaana, Prototype A
Al Ghuwairya, Prototype A- Site adaptation
Al Roda, Prototype B
Al Nuaim, Prototype C- Site adaptation
Al Muntazah Prototype C
The Clinics shall include: Waiting areas, Nursing services, Pharmacy, Exam rooms, Specialty Clinics suite comprising ENT Service, Ophthalmology, Optometry, Dental Clinics, Chronic Disease Management such as Cardiology, Mental Health, Dietician, Maternal Child health: Well Baby/Child Clinic, Well women/Post-Partum, Ultrasound, Laboratory, Radiology: X-ray, Mammogram, Ultra-sound, Panorama.
The clinics comprise as well a Walk-in Clinic provided with Treatment & Observation rooms, Pharmacy, Isolation room an Emergency Service Suite with Ambulance Bays.
The clinics offer as well Patient Health education such as Antenatal classroom, Cook learning classes, Pre-marital Services.
The Clinics shall include Staff Facilities, Mosque, Storages, and Electro-mechanical Facilities in addition to underground parking.