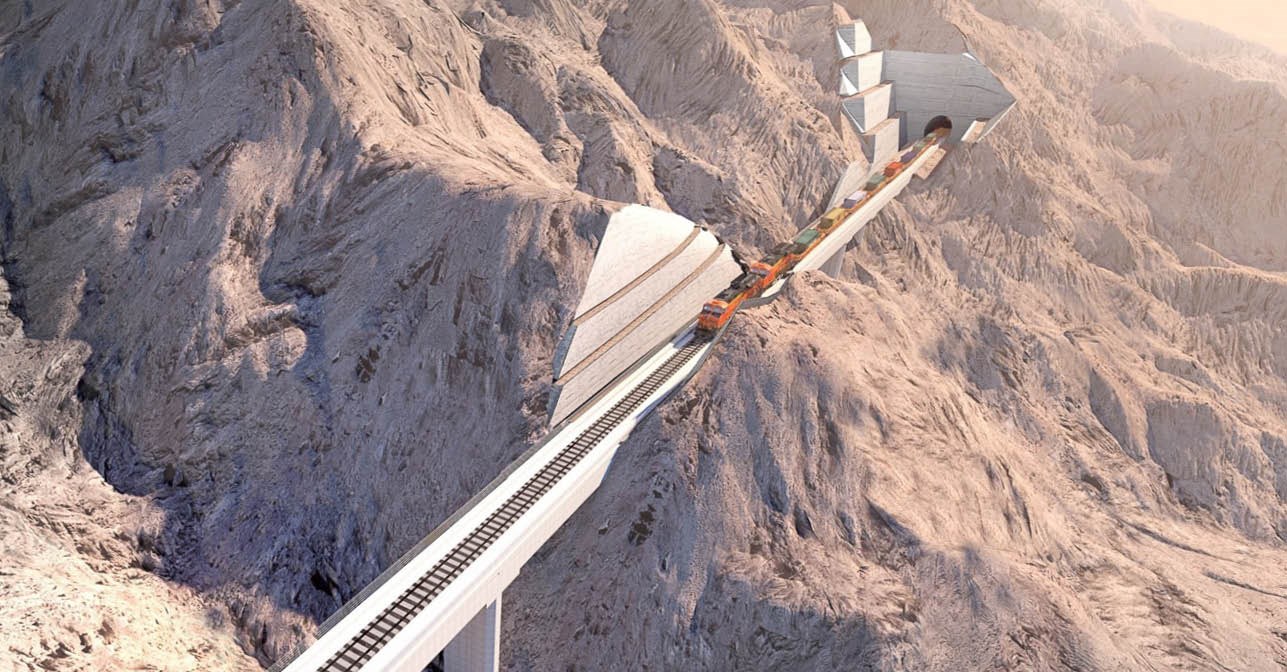 To optimise and enhance cargo transport and pave the way for sustainable and climate-friendly economic growth, a new national railway is being developed in Jordan. As part of the initial stages of the project, Dar conducted studies and prepared the preliminary designs for the railway line connecting Aqaba to Amman.
The Jordan National Railway Project (JNRP) is expected to transform Jordan's transport sector, create economic opportunities and guide the sustainable development of Jordan.

Not only is railway transport 30% cheaper than other means of transport, it uses 50-80% less energy with reduced greenhouse gas emissions. The 418-km closed-loop railway line will support key industries and open up new opportunities in trade, industrialisation, and logistics. The railway will be integrated with the Aqaba ports and Amman dry port at Madouneh, and is projected to carry 40 million tonnes of freight by 2030 and 50 million tonnes by 2040.

Dar was commissioned to conduct studies and prepare a preliminary design for the first phase of the project: constructing the 350-km line from Aqaba South Industrial Terminal all the way to Amman (Madouneh and Jweideh grain silos). The scope includes designing a railway connection to Aqabat Al-Hijaz phosphate loading terminal, developing a railway container terminal uphill from the container seaport (to replace the previously designed marshalling yard), and expanding the previously designed Aqaba South Industrial Terminal to accommodate Ro-Ro handling. Additionally, Dar will provide a concept design for railway signalling and telecommunications covering the entire alignment from Aqaba to Madouneh Dry Port Terminal. Dar also prepared geometric design updates and conducted and updated simulations of train operations.

The project involves extensive data collection, studies and surveys. These include site reconnaissance, realignment concept layout, topographic survey, operational analysis and updated environmental and social impact assessments. Dar also provided geological mapping, hydrology and drainage design updates, hydrology and hydraulic studies, and subsoil investigation/geotechnical investigations.

Dar is also responsible for the preliminary design of a railway container terminal in Madounah Dry Port. This involves designing the track works, signalling and telecommunications, and associated facilities of the Madounah Dry Port Railway Terminal. The design will cover alignment and profile (grading levels), drainage, track superstructure (rail, sleepers, ballast, slab-track, embedded track, grade crossings, etc…), track equipment (turnouts, switch points, stoppers, buffers, etc...), railway fuelling and light maintenance facilities, x-ray scanner, and outdoor lighting.