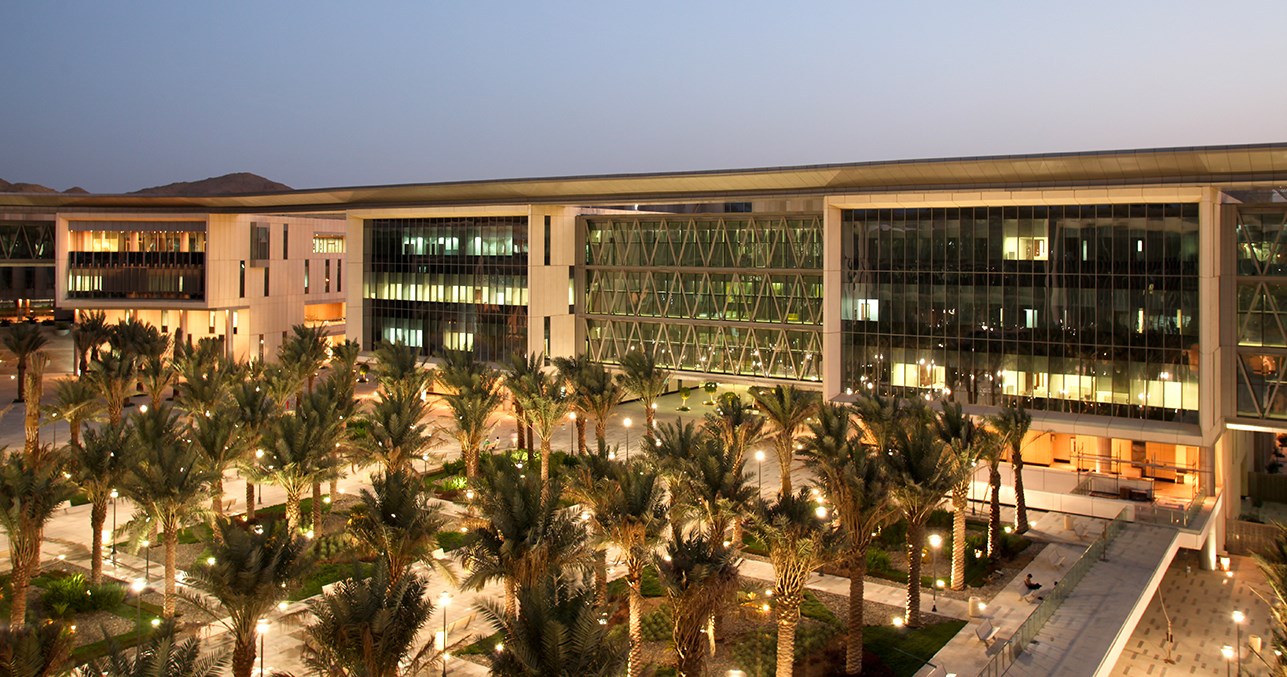 The Saudi National Guard commissioned Dar to design and supervise the construction of the three campuses of King Saud Bin Abdulaziz University for Health Sciences, which is the first university in the Kingdom of Saudi Arabia and the region specialized in health sciences. The campuses are located in Riyadh, Jeddah, and Al Hasa.
We designed world class educational, support and administrative buildings dedicated to health sciences. We also provided the campuses with service, housing, praying, recreational, and sports facilities.
We created signage and wayfinding systems that guide visitors through the campuses with clear, concise and visually consistent messaging. We also identified through-routes to campus, parking facilities, pedestrian ways, buildings, and interior rooms.
Moreover, we tailored the infrastructure utilities, traffic schemes and devices, and internal road networks to each campuses' needs. We also created a solid waste management plan and a detailed design for the sewage treatment plants; including all environmental, hydraulic, architectural, structural, and electromechanical services.
We included in the Riyadh campus:
A Central Colleges Complex housing the colleges of medicine, nursing, dentistry, pharmacy, and applied medical sciences as well as the deanships of higher studies and continuing education
The Clinical Skills Development Centre
King Abdullah Biomedical Research Centre
King Abdullah Paediatric Speciality Hospital
A main mosque for over 1,000 worshipers.
The Main Administration Building, with a 40,000 m2 built-up area. We conceived the building as a blend of modern structures, enveloped in an arches skeleton inspired by the traditional Islamic architecture.
A printshop of 1,850 m2. It has offset and digital capabilities and is equipped to handle all printing requirements for the university, from stationery to textbooks and periodicals.
We created a suitable locale for a distinguished and pioneering academic institution. Our designs of the campuses meet the needs of students, staff, and professors; providing them with the most modern technologies and the optimal conditions to learn and excel.