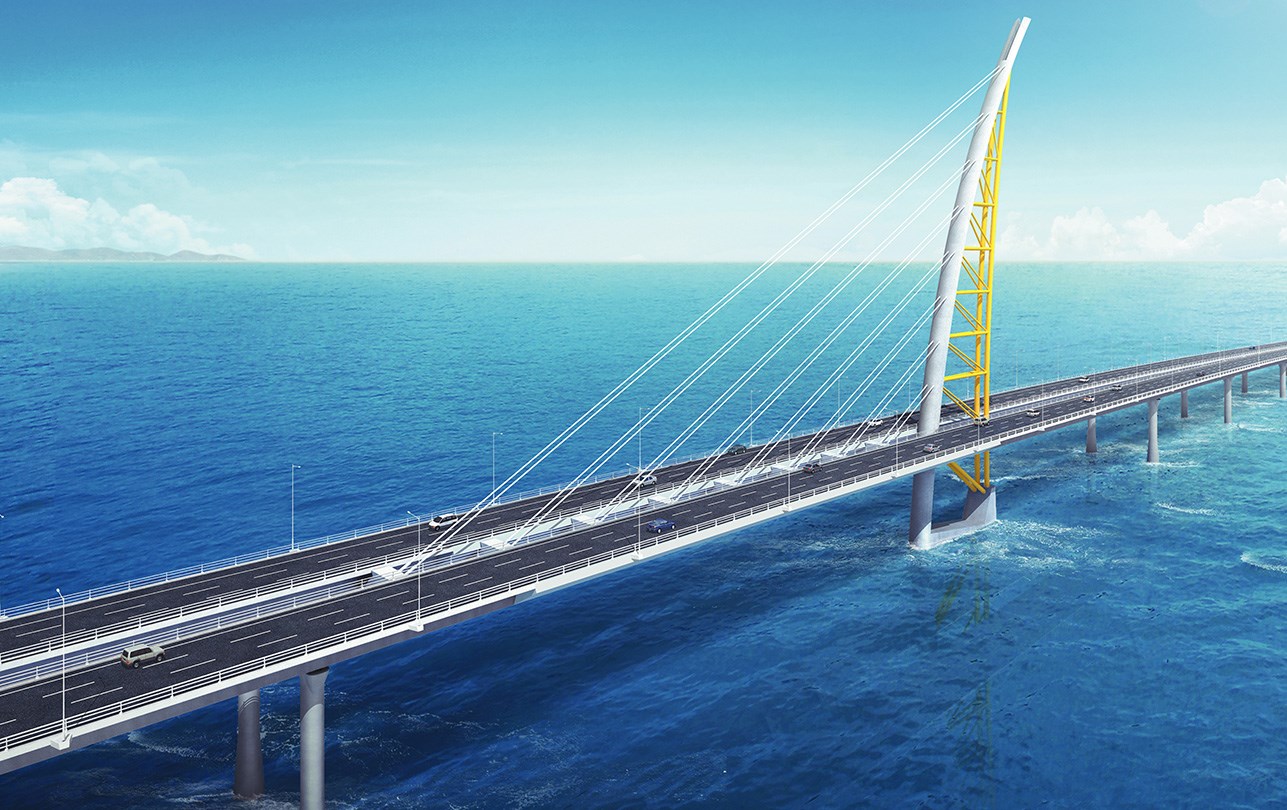 One of the largest and most ambitious transport infrastructure projects in the world, the Sheikh Jaber Al-Ahmad Al-Sabah Causeway spans the Bay of Kuwait in two directions and connects Kuwait City with the future Silk City in Subiyah, with Doha, and with the Kuwait Entertainment City. The fourth longest sea bridge in the world, the Causeway is a strategic element of the Kuwait National Development Plan 2035 – supporting Kuwait's bid to become a leading financial and economic hub, attract investments, diversify the economy, and open strong regional and global connections. Dar was commissioned by the Ministry of Public Works to provide design review, supervision of construction, and project management services in order to deliver this unique, megaproject on time, within budget, and to world-class standards of excellence.
1,535,000 m²
reclaimed lands
The Causeway comprises two links spanning the Kuwait Bay. The 36-km Main Link or the Subiyah Link connects the capital Kuwait City with northern Subiyah. Its main signature cable stayed bridge, with its exquisite arch pylon, is a landmark in the middle of the vital navigation route of the Kuwaiti bay. Meanwhile, the 13-km Doha Link connects Shuwaikh Port Area in Kuwait City with Doha Peninsula, and significantly reduces road congestion in Shuwaikh and along the Ghazali Road. Both the Main Link and the Doha Link comprise two carriageways (with a total width of 30.6 metres) and accommodate, in each direction, an outer edge, three traffic lanes, and an emergency lane.

All bridge decks, except for the Main Bridge, consist of twin pre-stressed concrete box girders with span lengths of 40 m and 60 m. Concrete piers were founded on cast-in place reinforced concrete piles that penetrate into very dense sand. Interchanges comprise concrete bridge structures and embankments. The Main Bridge (cable-stayed) crosses the navigation channel with a clear span of 120 m and a height of 23 m above MHHW (mean higher high water). Its pylon consists of a curved steel shaft, and the twin steel box deck girders are suspended by eight pairs of stay cables.

The project also comprises bridges; viaducts; interchanges; embankments; reclaimed lands; several buildings for infrastructure services, governmental authorities and administration purposes; an intelligent transport system; drainage networks; road lighting; and all infrastructure utilities.