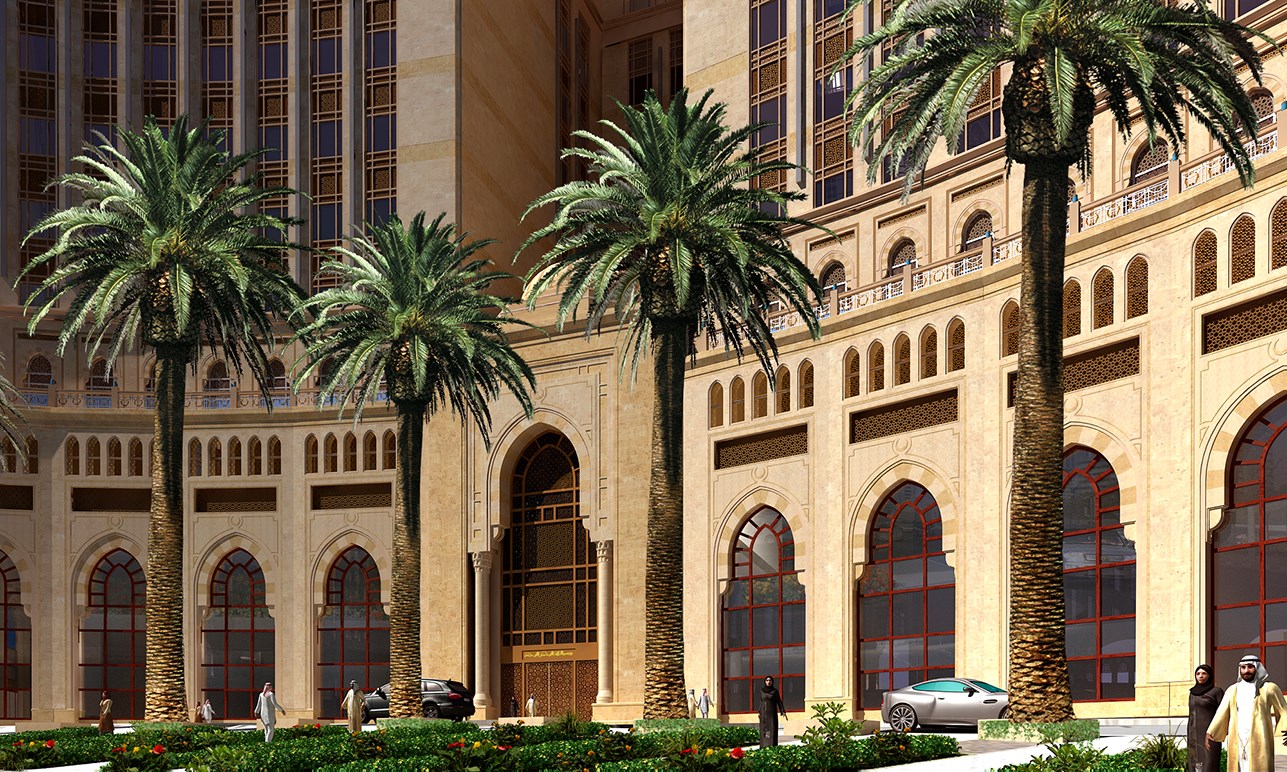 Occupying a space of a whopping 64,000 m², the grandiose Abraj Kudai project stands as a notable architectural and engineering feat in the heart of the Kingdom of Saudi Arabia. Located in the vicinity of Makkah Holy Haram, the site can be accessed from two main roads (East and West) and a private road from the North. It also offers a direct route to Haram Piazza for vehicular and pedestrian mobile ease.
Of unprecedented size, Abraj Kudai consists of a large podium on which 12, 30-48-story towers are erected. These towers act as both residential spaces and hotels for lodging purposes. Technical services are located at the basement level of the podium while the podium itself accommodates a bus station, a shopping mall, restaurants, food courts, a conference center, and car parks, making the occupants' stay as comfortable as possible. At the center of the structure is a dome mounted on two of the towers. The dome houses a multi-functional ballroom as well as a convention center.
With its unparalleled size and height, its distinguished location and exposure, and its multi-purpose identity, the structure demands the attention of the common on-looker and solidifies itself as a landmark for both the Saudi locality as well as the Islamic universality of its expected guests. So, if ever you're looking to visit Saudi, look no further than Abraj Kudai – you're in for a treat!