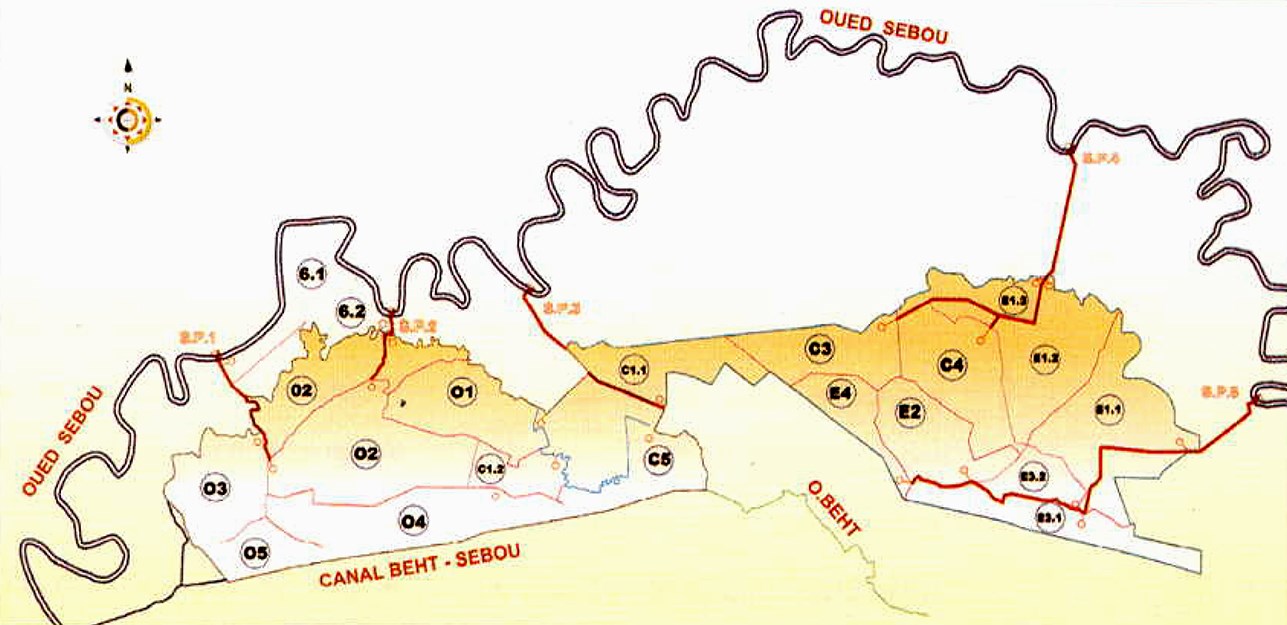 The Regional Office for Agricultural Development in the Region of Gharb (ORMVAG) and the Ministry of Agriculture and Land Development commissioned Dar to develop irrigation in the Central Area of the Gharb Third Section. We designed an irrigation system that serves 30,840 ha of irrigable lands; the irrigated area included about 4,000 ha of rice fields. Dar also worked on headworks on the Sebou River.
30,840
ha of irrigable lands
In order to provide optimal irrigation, we took into account the 2 superimposed and communicating water tables, the frequent flooding of agricultural land, and the deficient drainage to both surface and underground. We designed a main canal of 100 km with a flow rate of 4 m³/s, 500 km of concrete-lined secondary canals, 5 pumping stations, 5 night-storage reservoirs, irrigation networks, surface and sub-surface drainage, and service road networks.