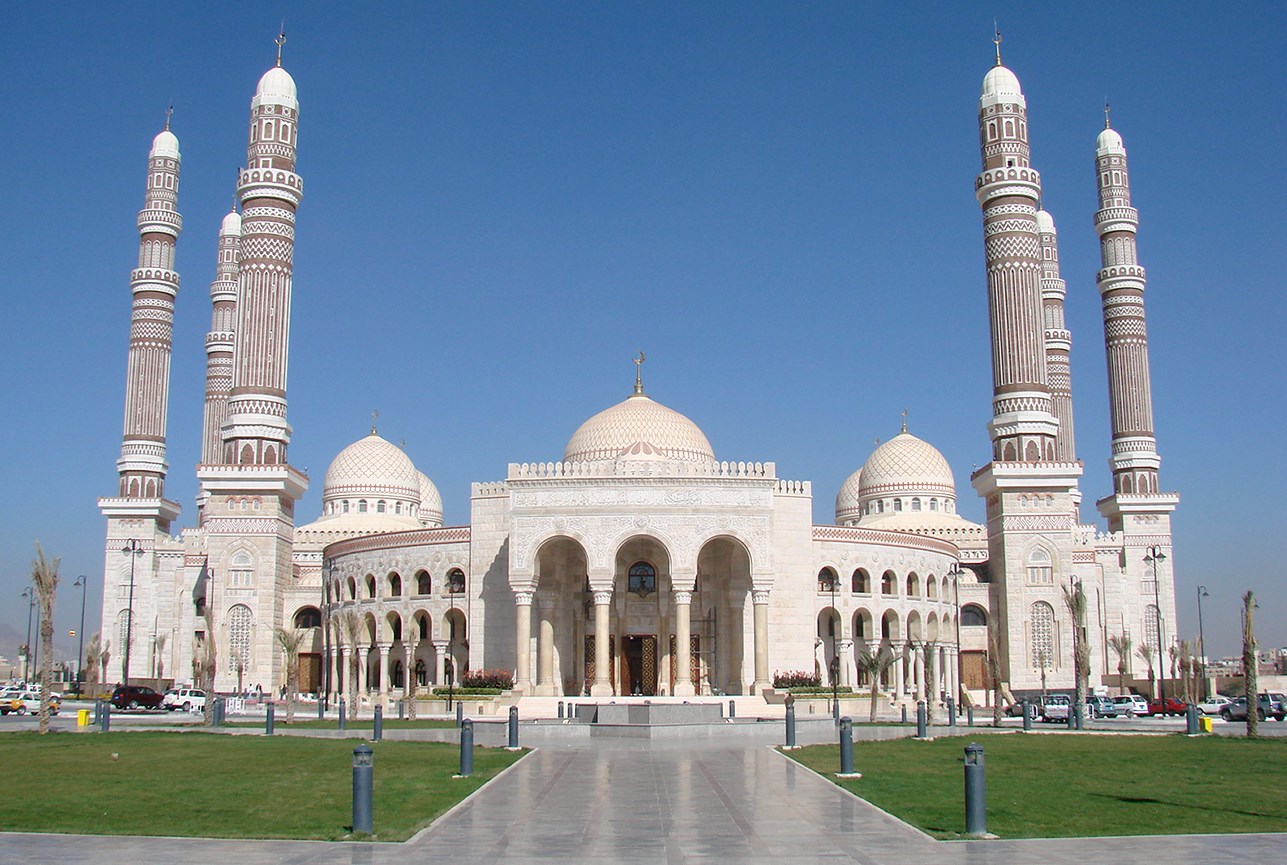 The Presidency of the Republic – Higher Committee for Steering President Al-Saleh Mosque commissioned Dar to review the design and supervise the construction of the President Al-Saleh Mosque. It is an urban landmark mosque in Sana'a. We were also in charge of the landscaping.
Our different teams collaborated together to design and supervise the construction of:
The mosque building with an area of 13, 596 m²
Six minarets which are 80 and 100 m high
Nine domes with diameters up to 27.4 m and heights up to 39.6 m
A basement beneath the mosque building
An adjacent 3-storey religious school and library building with a built-up area of 14,580 m²
Two external praying yards with total area of 17, 424 m²
A VIP area.
We took charge of the external works which include water reservoirs, boundary walls, car parks (1, 000 stalls), and bituminous pavement. We also took on the landscaping of the entire site area. Moreover, we worked on the electromechanical systems and cast in-place 30 m deep concrete pile foundations.
Our work on the Mosque provides worshipers with a comfortable and aesthetically pleasing area to pray.