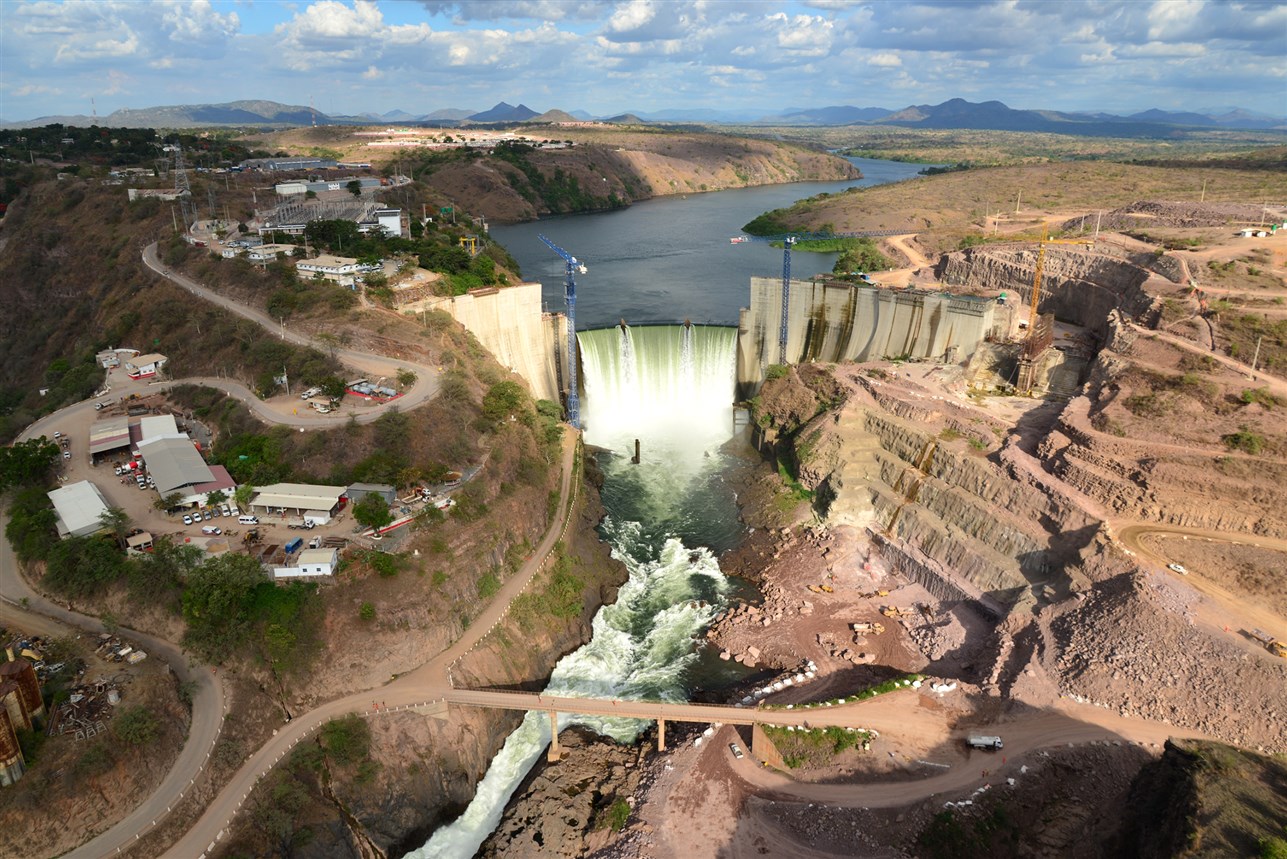 Kwanza Norte Province - Angola, Africa
The National Company for Electricity (ENE) commissioned Dar to oversee the design and implementation of upgrades to the Cambambe Hydroelectric Power Plant and Dam. We raised the dam by 20 m and rehabilitated the existing power house.
We supervised the testing and commissioning, energizing, and handing-over of:
-The dam at its new elevation
-The rehabilitated/new hydro ancillaries
-4 x 65 MW turbine generation units
-13 single-phase 11/220 kV, 24-MVA step-up transformers
- A 220 kV switchgear bay.
We also ensured the upgrade of AC/DC auxiliary supplies and the installation of new 30 kV & 11 kV medium voltage switchgears; new 30/0.4 kV & 11/0.4 kV transformers; new control, metering, protection, communication, and SCADA Systems; new emergency diesel generators; new lighting system; and new A/C, ventilation and electromechanical systems.
We have, through the rehabilitation and upgrade, allowed the full utilization of the installed hydroelectric power plant.