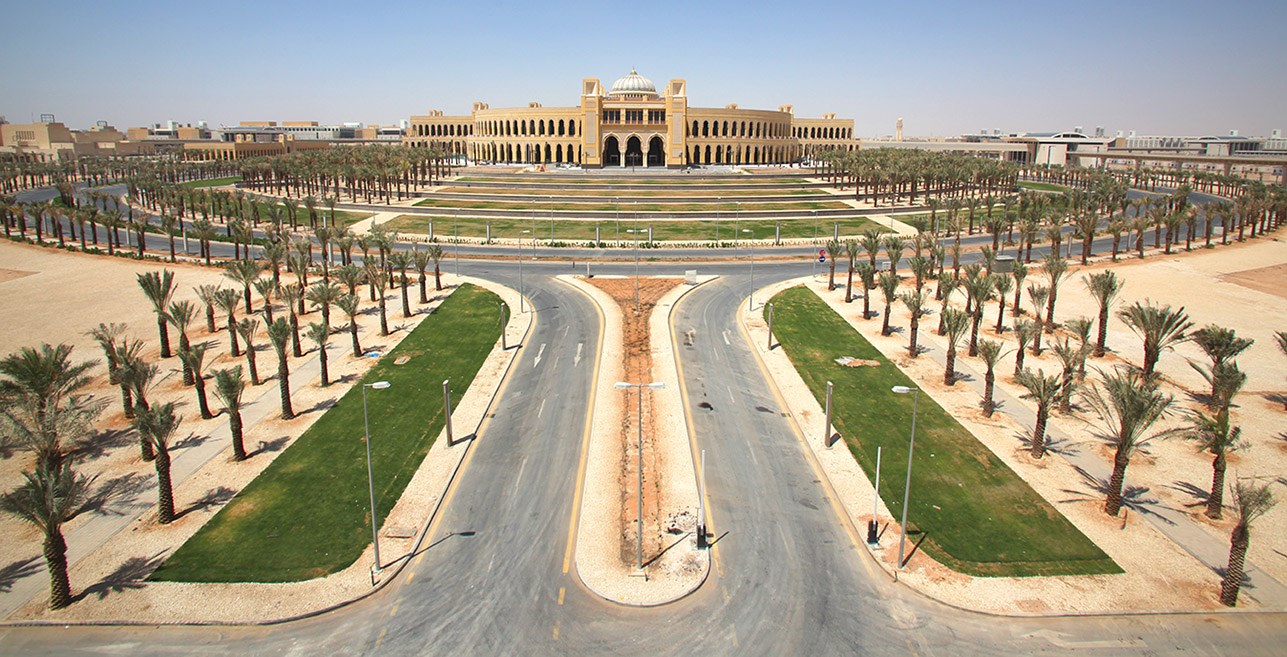 Taking Higher Education Even Higher in Saudi Arabia
The Saudi Ministry of Finance assigned us to design and supervise the construction of the Princess Nora Bint Abdulrahman University, the world's largest women's university over a site area of 800 ha. We set to work on the project with an in-depth understanding of the demands on the space and its role in shaping the next generation of women.
2.8 million
m² of built-up area
Dar's design of the university and campus services was quite extensive, including 8 academic colleges, 6 health sciences colleges, 2 medical research laboratories, a 600-bed hospital (built-up area of 99,733 m²), a central library, and sport facilities, among other buildings. We also conceived more 10,000 housing units to accommodate students and over 1,500 villas and apartments for faculty and staff. Our work also comprised site grading, and soft and hard landscaping, water installations, and electricity. To facilitate student, staff and faculty mobility across campus, we designed an 11.85 km dual-track elevated rail system. By working together, our team was able to imagine and build the university as an oasis of culture and education.
Dar was commissioned to undertake the landscape strategy, detailed landscape design, tender and construction documentation and construction supervision for PNU. The project was awarded LEED gold certification for its achievements.