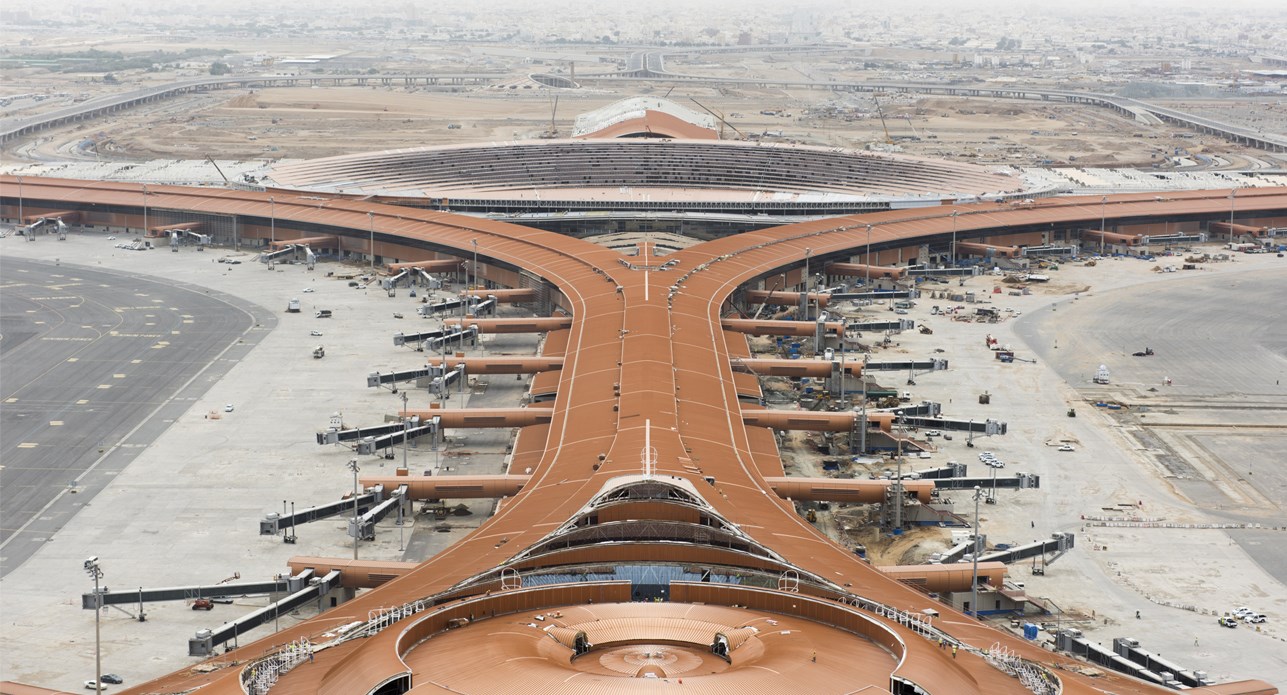 The General Authority of Civil Aviation (GACA) commissioned Dar to expand and modernize the King Abdul Aziz International Airport. We constructed a new passenger terminal building and its related support facilities and airside/landside infrastructure. We also increased the airport's ability to keep up with the strong competition in the region and make passengers' travels as enjoyable as possible.
We adopted an X-type configuration for the terminal and provided it with an ultramodern design for ease of operations, comfort of passengers, efficiency for aircraft movement, and GSE (ground support equipment). We also provided the terminal with a multi-modal access system composed of a road network interfacing with a rail network and a parking complex at a node adjacent to the curb.
We provided comfort and safety in the public areas through state-of-the-art systems like FIDS, departure control, access control, flight operation management, life safety aspects, baggage handling, security systems, aircraft docking, etc. We also equipped the support facilities with all components needed for the operation of the airport like load centres, the control tower, and fire stations.
We rendered the airport environmentally friendly. We prepared an Environmental Scoping Report that covers noise and air quality modelling and audits of existing site facilities. We also prepared and supervised the implementation of a detailed Construction Environmental Management Plan.
We made the airport a regional hub and a multimodal international turntable for passenger and cargo traffic.