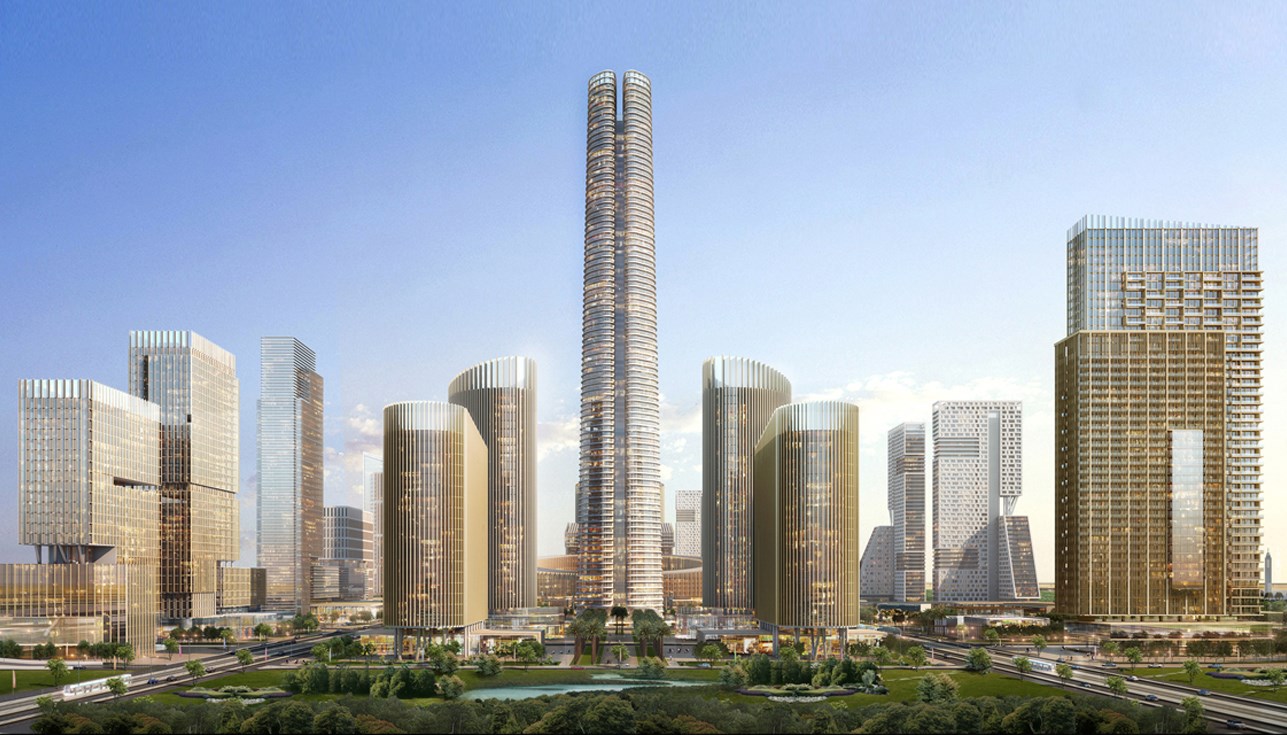 Egypt's New Administrative Capital is a transformational enterprise which aims to alleviate Greater Cairo's increasing densification and establish a new growth hub for future generations. Once complete, the city will cover 715 km2, host 6.5 million inhabitants, and create 2 million job opportunities. The Egyptian government has also made the decision to move government ministries, parliament, and civic institutions to the New Administrative Capital.
Dar was commissioned by the Administrative Capital for Urban Development to assess and validate the Strategic Master Plan for the whole 71,400 ha area as well as the Master Plan for Phase 1 (16,800 ha) and the Detailed Master Plan for the Phase 1 Priority Area (4,140 ha). Responsibilities included using a multidisciplinary approach to develop an objective and comprehensive analysis of the master plans. That assessment covered five categories namely: Planning and Urban Design, Environment and Ecology, Infrastructure and Utilities, Transport and Movement, and Commercialisation and Economic Validity. At all stages of the evaluation, Dar adopted Smart and Sustainable City Principles in order to maintain best practices.
Scope of work also included the preparation of the pre-concept master plan and advisory plot development guidelines for the Ministerial Zone set within the Governmental District. Dar was also commissioned by the Engineering Authority of the Armed Forces to complete the pre-concept master plan for two residential and nine mixed-use districts in addition to a generic residential typology study.
Dar's multi-level involvement in the New Administrative Capital also includes handling the programme management, design review, and construction supervision for the New Governmental District, which consists of Cabinet and Parliament buildings along with 34 ministerial buildings for a total built-up area of 1.68 million m2. The scope covers all architectural finishing and interior works in addition to all infrastructure and other components.
In a separate but related project, Dar will be responsible for the detailed design, tender documents, and supervision of construction for various project components in the New Administrative Capital's Central Business District. Most prominent among those is a 385 m high skyscraper, to be identified as the Tallest Tower in Africa. Dar will also be responsible for six office towers in Zone 2; five residential towers in Zone 3; six additional office towers and two hotel towers (4 and 5 stars) in the Central Plaza (Zone 4); and all related infrastructure and landscaping works.